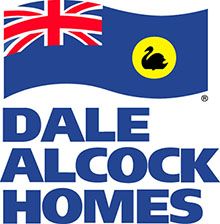 BACK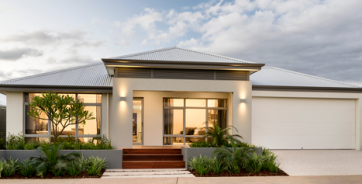 View Website
Dale Alcock Homes Pty Ltd
We love building. With that comes a passion and commitment to building quality new homes, making existing homes bigger and better and looking after development projects – all from start to finish. At Dale Alcock, we put you first. And have done for 30 years. Our team of 150 staff are extremely proud to be industry leaders and we constantly strive to be better. For 30 years Dale Alcock has guided the business and challenged the industry, always questioning what is needed to build the best places to live, work and grow.
Dale Alcock Homes
Over the last 30 years, we have built more than 15,000 new homes and we have loved building every one. We're committed to putting you first and offering the best selections and products to build your family home, giving you the peace of mind and superior products you deserve. By partnering with WA and Australia's Professional Major Builder six years running, you know you're in safe hands.
Developments by Dale Alcock
Drawing from 30 years of development experience we're here to guide you through the entire property development journey. Specialising in duplex, triplex, multi-unit and apartment developments, we're driven by a single objective: to minimise your project's cost and risk, to maximise your profit.
Dale Alcock Home Improvement
Since 1999, we've been transforming WA homes and lives through beautiful renovations, extensions, additions and granny flats Perth wide. As your complete design and construct service, and with completed projects ranging from $70,000 to $1.2m, our knowledge and experience allows us to provide customised designs tailored to any your lifestyle needs.
So if you are looking to build, renovate or develop – we can help. At Dale Alcock building is our passion and we will always put you first.
ABOUT DALE ALCOCK HOMES PTY LTD
08 9242 9100
PO Box 76
OSBORNE PARK WA 6017
enquiries@dalealcock.com.au
Builders Registration Number: 7309
Price Range: $100K - $600K
Construction Type: Brick
Region: Perth Metro, South West
Feature Properties
VIEW DALE ALCOCK HOMES PTY LTD'S...
Steps to build your dream home